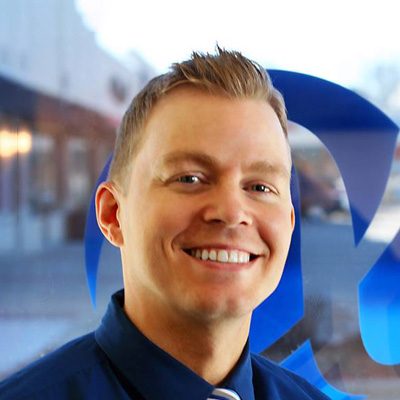 Chiropractor
Ryan Betzina D.C.
Doctor Ryan Betzina is a chiropractor at Alpha Spine Health & Injury Center in Lakeville, MN. He has been in full-time practice since 2007 and is the clinic director and owner of Alpha Spine. If you are struggling with neck or back pain, headaches or migraines, carpal tunnel, sciatica, or any other health condition please contact us today.
Dr. Betzina was born and raised in Eagan, MN and received his Doctorate degree from Northwestern Health Sciences University.
Dr. Betzina enjoys weightlifting, outdoor activities, and spending time with friends and family.
Dr. Betzina has completed over 200+ hours of post-graduate training and holds advanced certifications in:
Correlating Bodily Injury to Causality
Crash Dynamics
MRI Spine Interpretation
As a result of his extended education training, research studies, and clinical efforts he has developed a reputation for dealing with difficult cases such as:
Whiplash & Automobile Injuries
Chronic Neck and Back Pain
Radiculitis/Sciatica
Headaches and Migraines
S.I. Joint Pain/Dysfunction
Chiropractor
Caleb Blank D.C.
Dr. Caleb Blank, D.C., was born and raised in La Crosse, WI and received his Doctorate degree from Northwestern Health Sciences University. He received his Bachelor of Science degree in Biochemistry from the University of Wisconsin-Madison.
Dr. Blank now resides in Apple Valley with his wife Jessie, miniature Australian shepherd Koda, and golden retriever Odin.
In his spare time, Dr. Blank enjoys sports, woodworking, and spending time outdoors. He loves traveling to various National Parks to hike and camp.
Dr. Blank's areas of emphasis include:
Sports Injuries
Instruments Assisted Soft Tissue Mobilization (IASTM)
Neuropathies
Massage Therapist
Morgan L.M.T.
She knew she wanted to be a massage therapist from an early age, but didn't take it seriously until she was in her late twenties after backpacking throughout SE Asia. The countless massages she received gave her a much deeper appreciation for massage therapy, as it helped her heal physically and emotionally.
She loves mountain hiking, primitive camping, natural/preventative health, card games, playing pool, and studying Bible prophecy.
Patient Coordinator
Amanda
Amanda is the smiling face you see when you first enter our office! She assists with various therapies and handles your scheduling and billing needs.
Amanda is from Redwood Falls and graduated from Mankato State University with a degree in Biochemistry in 2012. She now lives in Farmington with her cats, Jax and Bodi and enjoys reading, being outdoors, riding motorcycle running and spending time with her friends and family.
OFFICE HOURS
---
Monday
9:30am - 12:00pm
3:00pm - 6:00pm
---
Tuesday
9:30am - 12:00pm
3:00pm - 6:00pm
---
Wednesday
9:30am - 12:00pm
3:00pm - 6:00pm
---
Thursday
9:30am - 12:00pm
3:00pm - 6:00pm
---
Friday
9:30am - 12:00pm
3:00pm - 6:00pm
---
Saturday & Sunday
Closed